Villa Key
Greve in Chianti
You could say that I live my life by the number 8.
I was born on December 8th.
I graduated college on May 8th. I was married on
July 8th.
My wedding rings have a total of eight diamonds.
I have eight best friends from high school.
I wear a silver eight on a chain around my neck most days. And I always, always bet on eight.
Some of these encounters with eights happen by chance and others I arrange. I'm not sure what it is about the graceful number that I'm drawn to. Maybe it's the rounded form. Maybe it's that there's no end to its shape. Whatever it is, eights mean something to me. Maybe one day I'll figure out what it is.
In Italy, I immediately fell in love with the way eights would manifest in small towns, big cities and seaside escapes. They were more than mere address plates, they were art. Every eight was different, elegant and understated. It became a game for us to "find the eight" everywhere we went as addresses don't always follow logic. And I was enamoured with what we discovered.
Greve in Chianti

The Greve in Chianti eight surfaced on our first night in Italy on a dimly-lit side street near the main piazza. It's where "8s Across Italy" was born.
San Gimignano

The eight in San Gimignano was the color of Tuscan earth.
Simple, secure and elegant, Siena's eight resided on a nondescript wall in a shaded alley just doorways from Piazza del Campo.
Florence
We almost missed an eight in Florence until we found this one, high up and hidden in muted bronze on a gray stone wall.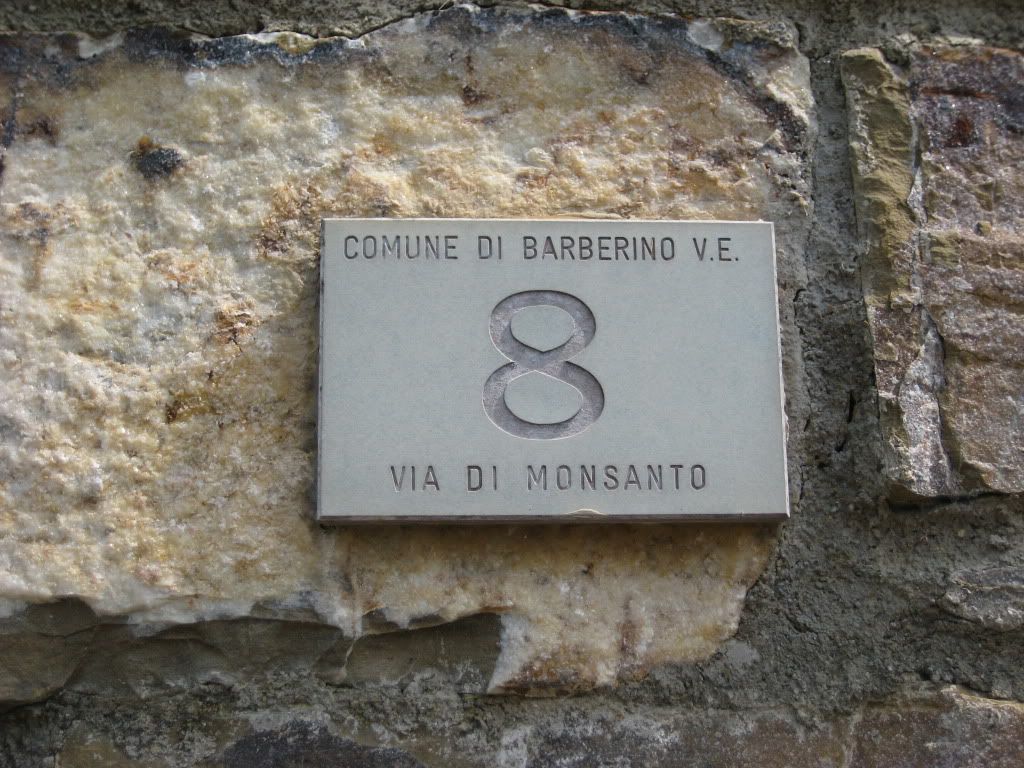 Monsanto
This eight stood guard on tall, gated walls for an ancient castle with a history dipped in wine.
Radda in Chianti
Not even a tremendous downpour could dampen the beauty of Radda. This eight surfaced, shiny and slick after the storm.
Montefioralle
We stepped into Montefioralle's walls at sunset and stepped back in time. We found this eight about halfway through our walk on our last night in Tuscany.
Pompeii
An eight marking an uncovered area of ancient Italian history solemnly stood on a side street in Pompeii.
Positano
The Positano eight was discovered on a winding walkway leading to the Spiaggia Grande, amidst draping bougainvillea and lemon-scented, sea air.
Ravello
All eights and other numbers in Ravello showcased a artistic interpretation of the same stunning, mile-high view.
Capri
A warm evening walk led to a fast discovery of a hand-painted tile eight in island colors that provided a vivid contrast to a worn, white-washed wall and orange-framed doorway.