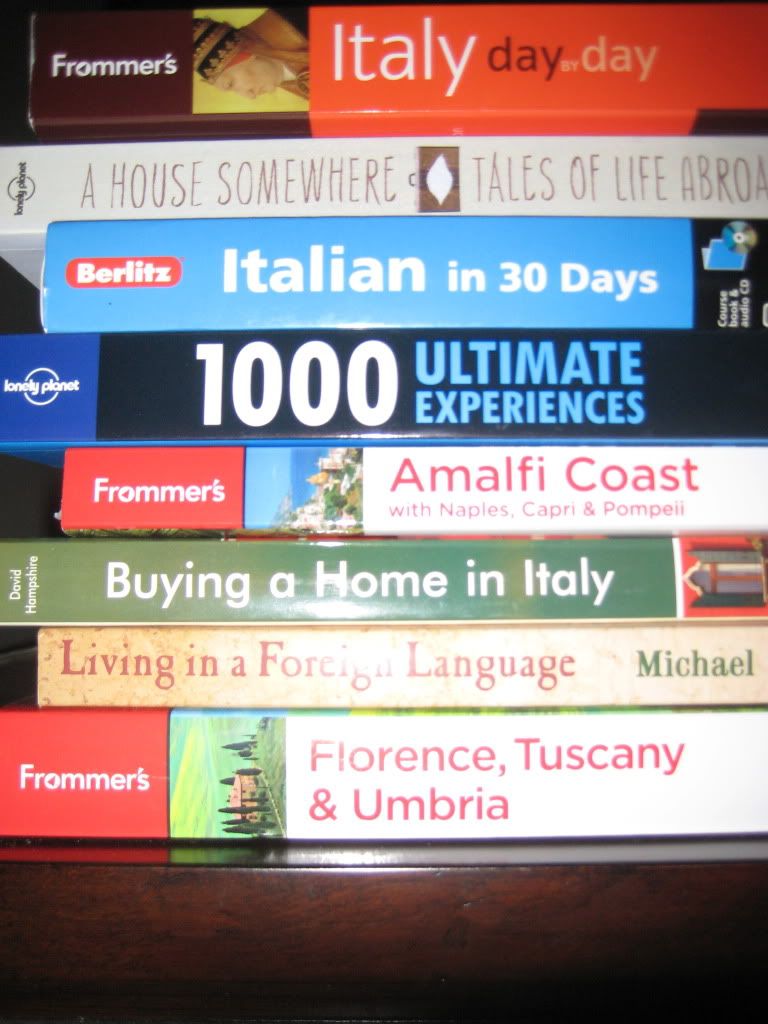 My Nightstand
May 20, 2011
I devour travel books. When they arrive in their smiley little Amazon boxes, I am indeed smiling - and quite giddy.
Lately, my bedtime reading list has centered around our upcoming trip to Italy and my obsession with living there one day. (It will happen!) I took the above photograph after realizing late one night last week that my nightstand was beginning to look like the Borders travel section and I'm totally OK with that.
What's your travel guide of choice? Are there any Italy guides missing from this stack that I need to know about?