We passed Antonio Viva's shop on our first night on Capri. The name on the awning intrigued me. The window lured me over. Glimmering and glamorous island walkers in colorful leathers and beads stood side by side, framed by photos of their creator and decades of satisfied customers, patiently awaiting their perfect fits, night after night.
My Capri to-do list got longer as I stared at the hand-crafted soles and straps behind the pane but the "closed" sign and late hour meant that my footwear pursuit would have to wait until the next day.
When we passed by the next afternoon, Antonio's dog was the first to greet us, wagging his tail as we wandered closer. Antonio himself was seated outside his shop. Dressed in a bright green shirt and a simple, striped apron, he expertly navigated the tray of tools in front of him as he chatted with potential customers and locals in broken English and elegant Italian. His window display from the night before now provided a makeshift wall of sparkling soles. The smell of leather was intoxicating, even outdoors.
While his existing inventory was expansive, the idea of having sandals created especially for me was far too appealing. And after inquiring about the price, I started searching his wares and designs for my perfect fit, for one that could be uniquely my own.
The island's powers and vivid color palette must have wooed me, leading me to choose a very un-me but very Capri deep purple leather upper with gold attachments.
Antonio began assembling my new shoes, proudly reciting stories about the times he created sandals for the legendary Sophia Loren and Jackie O and, more recently, American Food Network personality Giada DeLaurentiis. As I listened intently, I wondered if he tells all his customers about his brushes with famous feet or if I just appeared to be someone who would appreciate his tales. Either way, his light conversation was a welcome side effect of his work.
Twenty minutes later, I slid my feet into my completed sandals for the very first time. Simple, comfortable and crafted of timeless traditions, they left their creator that day. And just like Sophia Loren, I left Capri with a little piece of its skill, its art and its unmistakable style.
Antonio at Work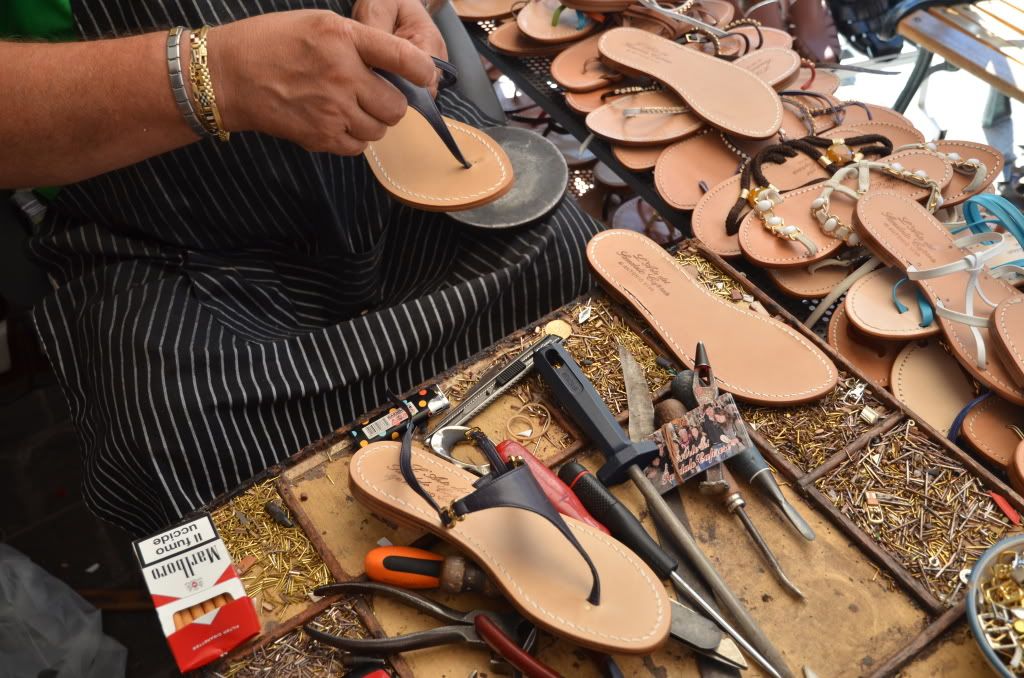 My Sandals, in Progress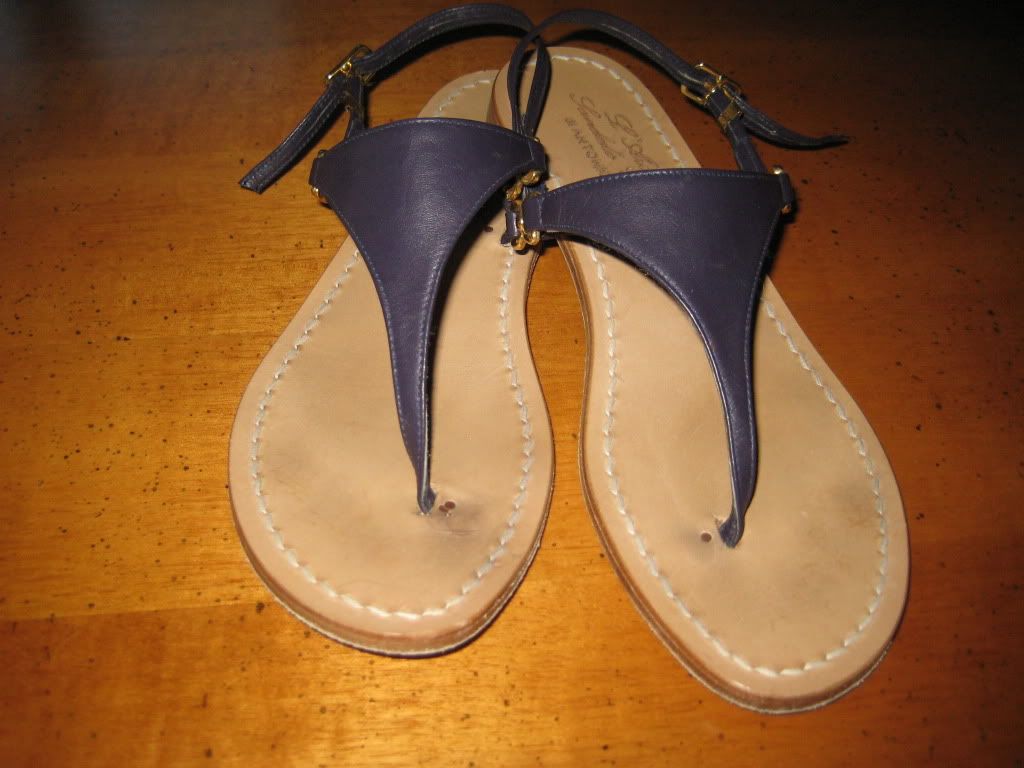 My New Sandals