Villa
Gate
The sounds of Greve in Chianti greeted us each morning: a tractor working in a nearby Chianti vineyard, a hammer trying to undo time in a stone structure in the distance and a perfectly-timed but cliched rooster crow. In Tuscany, even sounds are beautiful.
On our last full day in Tuscany, I was awake and dressed as soon as the bright Italian sun beamed through the open balcony doors, beating the rooster's mildly raucous alarm. Meeting my cousins downstairs, we began our walk into town via the well-worn vineyard path. The sunlight, already reflecting off the grapevine leaves, was warm on our backs as we made our way through the antique, scrolled, wrought-iron gate.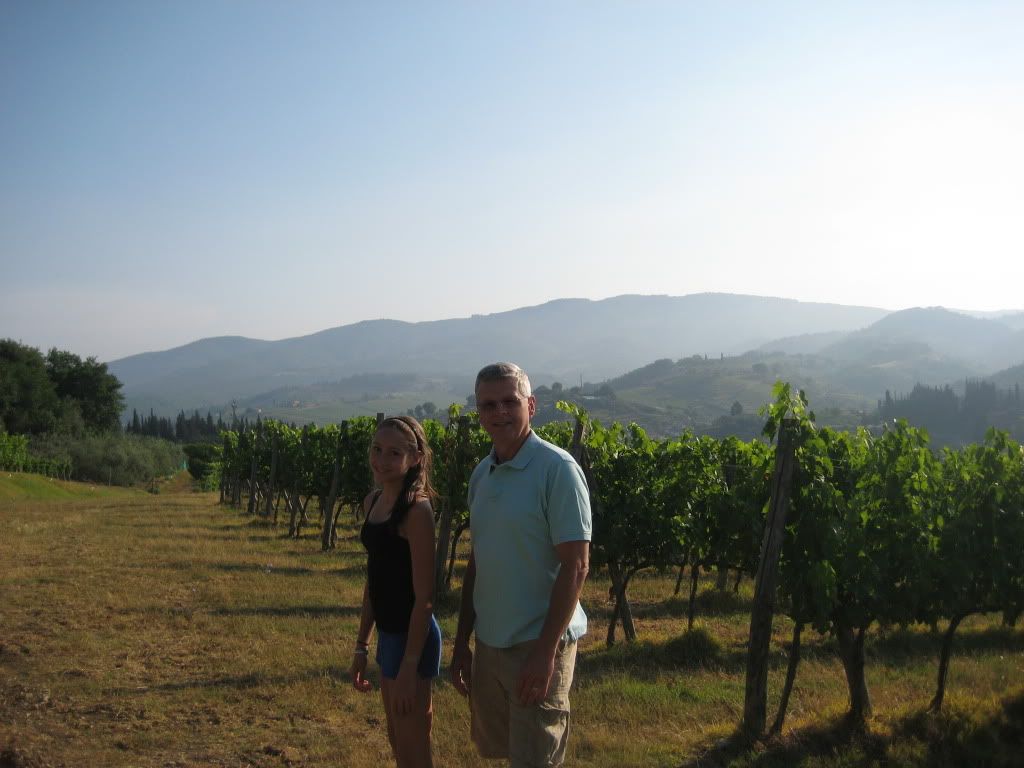 My Fellow Morning Walkers, John and Isabella
We were in search of the perfect cup of coffee and Italian pastry. Fighting jet lag, my cousin John had wandered into town earlier in the week and discovered a sugar-covered, custard-filled beauty at a tiny coffee shop. The tale of its deliciousness had spread throughout the villa making this very pastry the reason for my unreasonably early wake up call.
As we made our way through the grapevines and olive groves and down the hillside to the city center, we passed children in pajamas hanging their legs over the balcony watching with curiosity as three obvious non-Italians walked by, an old woman wearing a crimson kerchief meandering slowly towards the church on the square and a crowded bakery packed with loud-speaking locals pointing at the gorgeous selection of pastries behind the glass. We narrowly escaped the alluring scent of warm, sweet cream and powdered sugar.
Greve in Chianti Square (or Triangle)
Three coffee shops on the town square promised exceptional espresso but offered no custard-filled indulgences. So, on we went. Our search ended ten minutes later at a tiny coffeehouse near the grocery store. In the morning light, the legendary donut-like pastry was a beautiful sight with its glittering, sugar-coated exterior. The coffee shop owner was an older man who looked at us as though he could see through us as we attempted to order in Italian. But I did catch a tiny grin on the left side of his lips when I pronounced "per favore" correctly.
My caffé latte arrived seconds later with special touch, a cinnamon heart with an arrow through it floating in the froth, proving that the cafe owner was not as aloof as he seemed. John's Caffé Americano was served with a cinnamon smiley face with a big nose.
One bite into the pastry, I knew it was worth every step of the exhaustive search.
I
talian breakfast perfection achieved, we headed back to the villa at a considerably slower pace but a little more in step with the Tuscan way of life.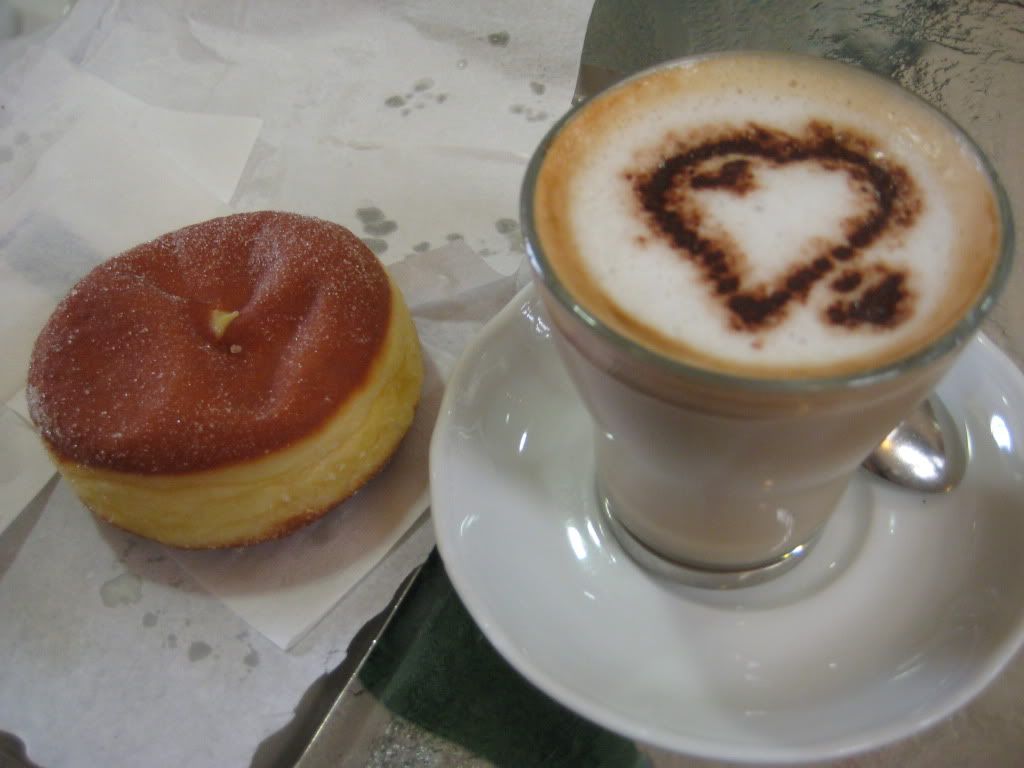 Breakfast Perfection in Greve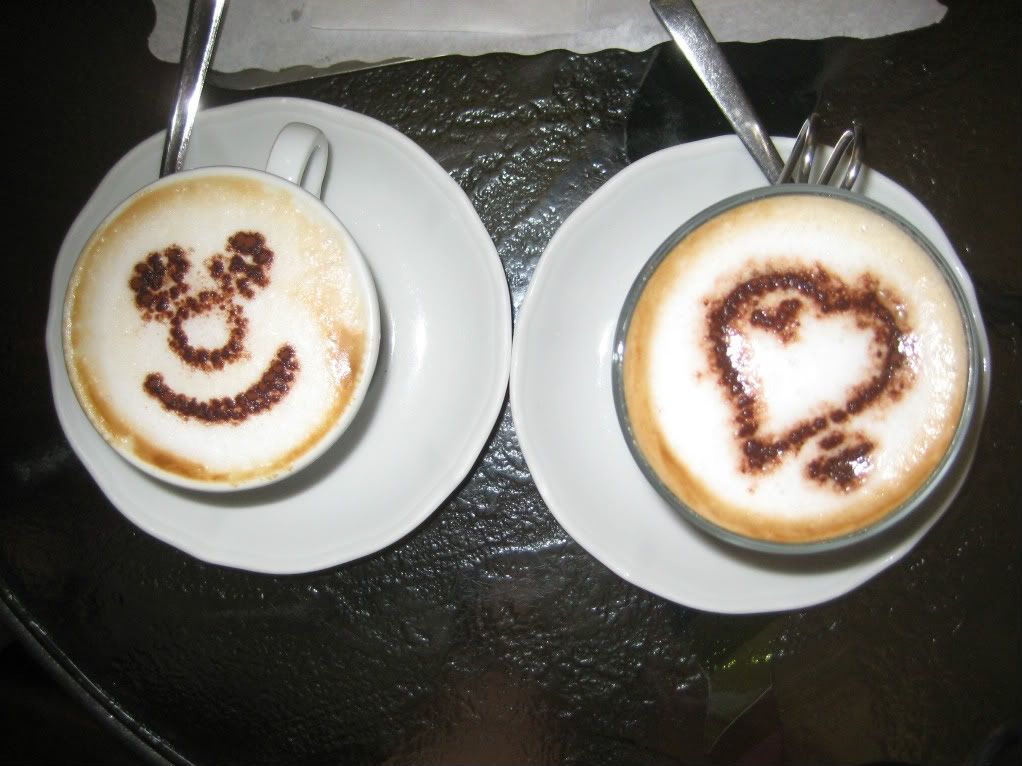 Sweet Surprise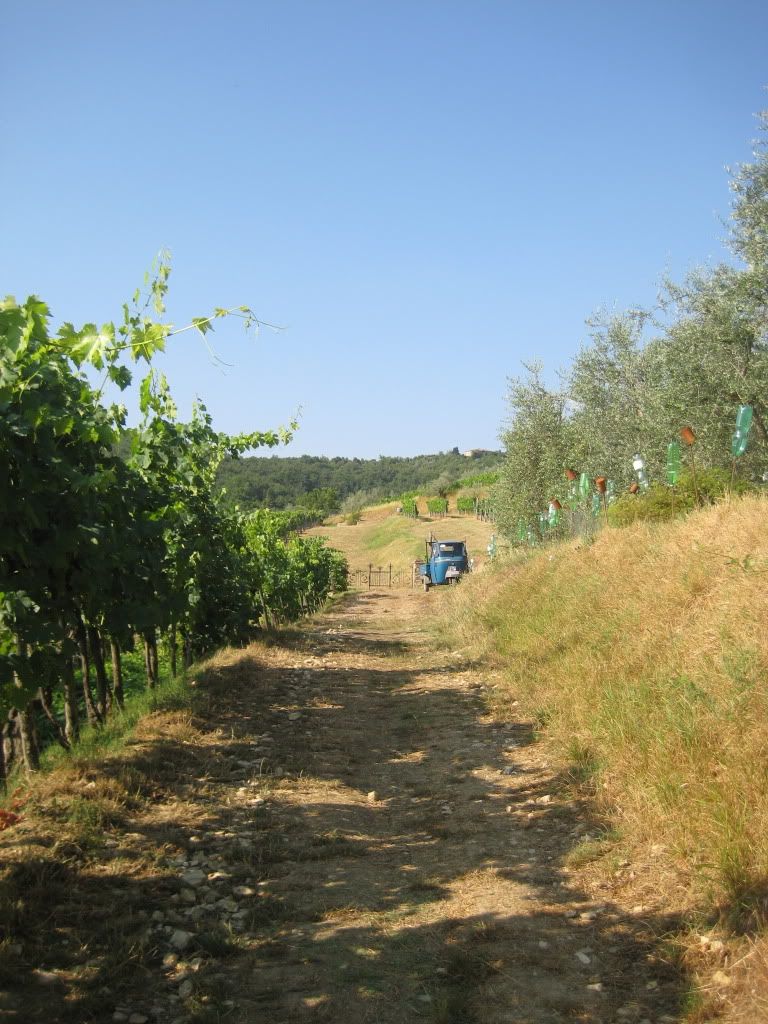 Path Between the Olive Grove and Grapes
Lone Flower